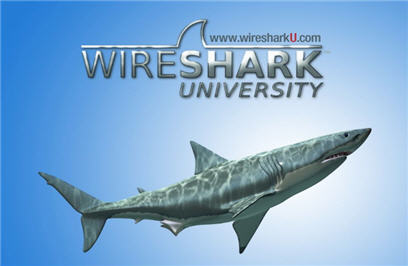 Dauer: 60:00 | Größe: 3600 MB | Sprache: Englisch | Format: DVD5 | Uploader: sunspots
WSU01: Wireshark Functionality and Fundamentals
Learn to use Wireshark efficiently and effectively by placing your analyzer in an ideal location to capture traffic (even on a switched network). Learn to focus on key traffic using capture filters and display filters. Graph traffic, use navigation and colorization techniques and time values to easily spot network problems. Customize your Wireshark system and use the Expert system to identify problem areas. Learn how tshark, editcap, capinfos and other command-line tools work and test yourself by completing lab exercises.
WSU02: TCP/IP Network Analysis
This course focuses on both the normal and abnormal communications patterns of the TCP/IP suite and most common applications including ARP, ICMP, UDP, TCP, IPv4, DHCP, DNS, FTP, telnet, HTTP, POP and SMTP. Follow along as Laura explains the options for creating capture filters and display filters to view packets based on commands.
WSU03: Troubleshooting Network Performance
This course focuses on the cause of poor network performance including packet loss, retransmissions, high latency, low throughput rates, application errors, configuration faults, resolution problems and protocol behavior issues.
WSU04: Network Forensics and Security
This course focuses on network forensics including capture locations, stealth-mode capture, optimal capture and display filters, validating encrypted communications, reconnaissance processes, header and payload signatures, penetration tests, malware behavior and backdoor/virus communications.
Wireshark University Network Training Self
Download: hier | filesonic.com
Download: hier | hotfile.com
Download: hier | netload.in
Download: hier | rapidshare.com
Download: hier | share-online.biz
Download: hier | uploaded.to