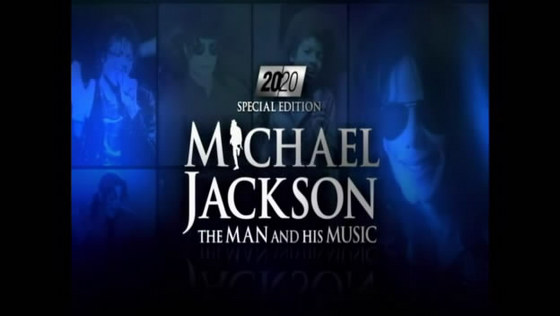 Dauer: 42:40 | Größe: 370 MB | Sprache: Englisch | Format: Xvid | Uploader: doc_q
Eine 20/20 Special Sendung von ABC News America:
Michael Jackson, the self-anointed "King of Pop" who revolutionized music but whose legacy was marred by allegations of child molestation and bizarre behavior, died after suffering cardiac arrest Thursday. "King of Pop" was rushed to L.A. hospital after suffering cardiac arrest. He was 50 years old and preparing for what he had said would be his final series of live performances. Jackson's older brother, Jermaine Jackson, 54, told the media that emergency room doctors worked to resuscitate the pop star for one hour after he arrived at the hospital. "They were unsuccessful," he said. Michael Jackson's personal physician was with the singer when he collapsed in his home and worked to try to revive him. "May Allah be with you, Michael, always," Jermaine Jackson said.
Michael Jackson – The man and his music
Download: hier | rapidshare.com