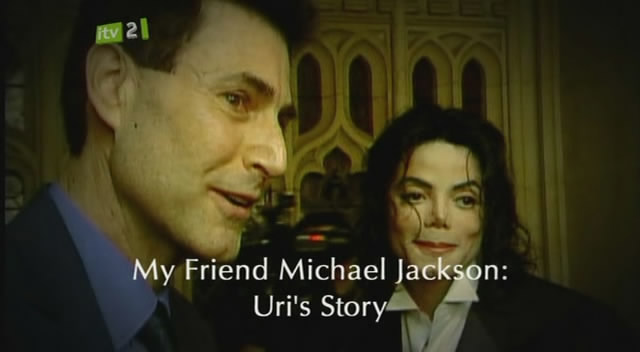 Dauer: 45:00 | Größe: 370 MB | Sprache: Englisch | Format: Xvid | Uploader: dokuupper
Uri Geller war ein enger Freund des King Of Pops. In dieser Sendung sehen wir Privataufnahmen von Geller´s Hochzeit, wo Michael Jackson Trauzeuge war. Plus weiteres neues, noch nie gesehenes Material:
Uri Geller pays tribute to the star, remembering their long friendship, recollecting past conversations and presenting previously unseen footage from his private archive, including Michael Jackson's midnight shopping spree in Harrods and a trip to Exeter City FC. Also including scenes from Geller's wedding vow renewal ceremony, where the singer was the best man.
My Friend Michael Jackson – Uri´s Story
Download: hier | rapidshare.com