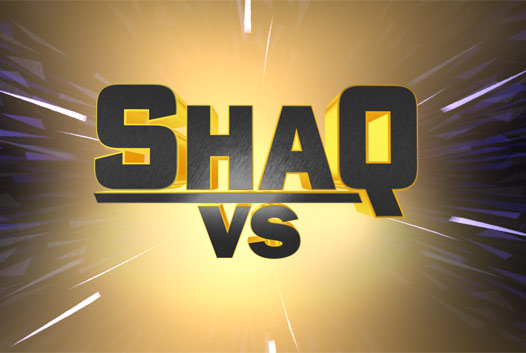 Dauer: 45:00 | Größe: 350 MB | Sprache: Englisch | Format: Xvid | Uploader: Destiny
"Shaq VS," a new, one-hour competition series starring NBA superstar Shaquille O'Neal in which he will take his athletic prowess beyond the basketball court and strive to become a champion in a new sporting event each week.
"Shaq VS" follows Shaq and his athletic adversary throughout the rigorous training process and the pre-game hype, including press conferences and interviews, all leading up to the final competition. To level the playing field, Shaq will negotiate a handicap with his opponent and train with a coach for one week leading up to each challenge.
Among the challengers will be two time Super Bowl winner Ben Roethlisberger in football, Kerri Walsh and Misty May-Treanor in volleyball, Albert Pujols in baseball and Serena Williams in tennis.
Shaq.vs.S01E01.HDTV.XviD-FQM
Download: hier | rapidshare.com
Download: hier | ul.to
Shaq.Vs.S01E02.Shaq.Vs.Misty.and.Kerri.HDTV.XviD-2HD
Download: hier | netload.in
Download: hier | rapidshare.com
Shaq.vs.S01E03.HDTV.XviD-2HD
Download: hier | netload.in
Download: hier | rapidshare.com
Shaq.vs.S01E04.HDTV.XviD-2HD
Download: hier | rapidshare.com
Download: hier | uploaded.to
Shaq.Vs.S01E05.Michael.Phelps.HDTV.XviD-2HD


Download: hier | rapidshare.com
Download: hier | uploaded.to