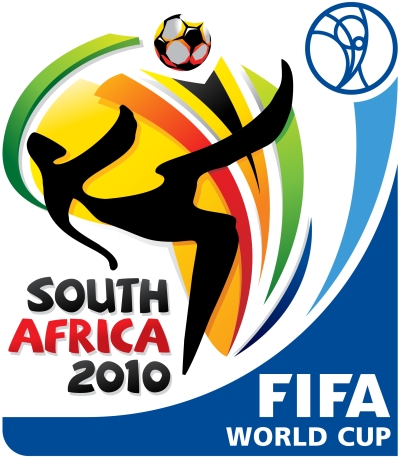 Alle Spiele der WM 2010 in verschiedenen Formaten und Qualitäten, sortiert nach Spielen. Details zu den Formaten, dauer und Dateigröße sind am jeweiligen Download direkt vermerkt. Das Passwort für alle Downloads findet ihr oben unter "Hilfe". Bitte denkt dran, das nicht immer alle Varianten sofort verfügbar sein können (HD oder bestimmte Sprache z.B.), also schaut bitte öfter mal hier nach, ob das gewünschte hinzu gekommen ist. Viel Spass beim mitfiebern ;-)
Please note that not all games or versions can be available immediately. Especially HD-versions may take several hours or days longer, in order to provide them. Please check back several times, to get your prefered game or version. If a password is required to unpack, it can be found at "Hilfe" on top of page.
Direktsprung zu:
Gruppe A • Gruppe B • Gruppe C • Gruppe D • Gruppe E • Gruppe F • Gruppe G • Gruppe H
Achtelfinale • Viertelfinale • Halbfinale • Platz 3 und Finale
Zusammenfassungen: WM Kompakt • Alle Spiele, Alle Tore
Sonder-Special zur WM: Deutschland vs. Argentinen in 3D !!
3D.2010.FIFA.World.Cup.Argentina.VS.Germany.720p.HDTV.x264


(x264, 90 Min, 9000MB)
Download: hier | filefactory.com
Download: hier | rapidshare.com
Download: hier | uploaded.to
Specials zur WM
FIFA.World.Cup.2010.Kick-Off.Celebration.Concert.HDTV.XviD-2HD
(XviD, Englisch, 84 Min., 700 MB)
Download: hier | filefactory.com
Download: hier | netload.in
Download: hier | rapidshare.com
FIFA.World.Cup.2010.Kick-Off.Celebration.Concert.720p.HDTV.x264-2HD
(h264, Englisch, 90 Min., 2200 MB)
Download: hier | netload.in
Download: hier | rapidshare.com
Download: hier | ul.to
Fussball.WM.2010.Special.E01.Eroeffnungsfeier.WS.dTV.XviD-FREAKS
(XviD, Deutsch, 32 Min., 350 MB)
Download: hier | netload.in
Download: hier | rapidshare.com
Download: hier | ul.to
spacer
Gruppe A
spacer
Spiel 1: Südafrika vs. Mexiko
Fussball.WM.2010.Gruppe.A.E01.Suedafrika-Mexiko.WS.dTV.XviD-FREAKS
(XviD, Deutsch, 90 Min., 1000 MB)
Download: hier | netload.in
Download: hier | rapidshare.com
Download: hier | ul.to
WM2010.Gruppe.A.Suedafrika.vs.Mexiko.PDTV.Ger inkl. Pre- und Postgame
(h264, Deutsch, 150 Min., 1500 MB)
Download: hier | filefactory.com
Download: hier | rapidshare.com
WM2010.Gruppe.A.RSA.vs.MEX.June11.720p.HDTV.GER-ENG
(h264, Deutsch&Englisch, 120 Min., 3250 MB)
Download: hier | filefactory.com
Download: hier | netload.in
Download: hier | rapidshare.com
FIFA.World.Cup.2010.Group.A.South.Africa.vs.Mexico.HDTV.XviD-FQM
(XviD, Englisch, 113 Min., 1100 MB)
Download: hier | filefactory.com
Download: hier | netload.in
Download: hier | rapidshare.com
Download: hier | ul.to
FIFA.World.Cup.2010.Group.A.South.Africa.vs.Mexico.720p.HDTV.x264-ORENJI
(h264, Englisch, 116 Min., 3300 MB)
Download: hier | filefactory.com
Download: hier | netload.in
Download: hier | rapidshare.com
Spiel 2: Uruguay vs. Frankreich
Fussball.WM.2010.Gruppe.A.E02.Uruguay-Frankreich.GERMAN.WS.dTV.XviD
(XviD, Deutsch, 110 Min., 1100 MB)
Download: hier | netload.in
Download: hier | rapidshare.com
Download: hier | ul.to
WM2010.Gruppe.A.Uruguay.vs.Frankreich.PDTV.Ger inkl. Pre- und Postgame
(h264, Deutsch, 150 Min., 1500 MB)
Download: hier | filefactory.com
Download: hier | netload.in
Download: hier | rapidshare.com
WM2010.Gruppe.A.Uruguay.vs.Frankreich.720p.HDTV.GER-FRE
(h264, Deutsch&Französisch, 110 Min., 2900 MB)
Download: hier | filefactory.com
Download: hier | netload.in
Download: hier | rapidshare.com
FIFA.World.Cup.2010.Group.A.Uruguay.vs.France.HDTV.XviD-W4F
(XviD, Englisch, 96 Min., 1100 MB)
Download: hier | filefactory.com
Download: hier | netload.in
Download: hier | rapidshare.com
FIFA.World.Cup.2010.Group.A.Uruguay.Vs.France.720p.HDTV.x264-W4F
(h264, Englisch, 96 Min., 2300 MB)
Download: hier | filefactory.com
Download: hier | netload.in
Download: hier | rapidshare.com
Spiel 17: Südafrika vs. Uruguay
Fussball.WM.2010.Gruppe.A.E03.Suedafrika-Uruguay.GERMAN.WS.dTV.XviD (FuBa)
(XviD, Deutsch, 110 Min., 1100 MB)
Download: hier | netload.in
Download: hier | rapidshare.com
Download: hier | ul.to
WM2010.Gruppe.A.Suedafrika.vs.Uruguay.720p.HDTV.GER
(h264, Deutsch, 110 Min., 3000 MB)
Download: hier | filefactory.com
Download: hier | netload.in
Download: hier | rapidshare.com
World.Cup.2010.Group.H.South.Africa..vs.Uruguay.PDTV.XviD-TheBox
(XviD, Englisch, 108 Min., 1100 MB)
Download: hier | filefactory.com
Download: hier | netload.in
Download: hier | rapidshare.com
Spiel 18: Frankreich vs. Mexiko
Fussball.WM.2010.Gruppe.A.E04.Frankreich-Mexiko.GERMAN.WS.dTV.XviD (FuBa)
(XviD, Deutsch, 110 Min., 1100 MB)
Download: hier | netload.in
Download: hier | rapidshare.com
Download: hier | ul.to
WM2010.Gruppe.A.Frankreich.vs.Mexiko.720p.HDTV.GER
(h264, Deutsch, 105 Min., 2800 MB)
Download: hier | filefactory.com
Download: hier | netload.in
Download: hier | rapidshare.com
FIFA.World.Cup.2010.Group.A.France.vs.Mexico.HDTV.XviD-W4F
(XviD, Englisch, 97 Min., 1100 MB)
Download: hier | filefactory.com
Download: hier | netload.in
Download: hier | rapidshare.com
FIFA.World.Cup.2010.Group.A.France.vs.Mexico.720p.HDTV.x264
(h264, Englisch, 100 Min., 2200 MB)
Download: hier | filefactory.com
Download: hier | netload.in
Download: hier | rapidshare.com
Spiel 33: Mexiko vs. Uruguay
Fussball.WM.2010.Gruppe.A.E06.Mexiko-Uruguay.GERMAN.WS.dTV.XviD (Freaks)
(XviD, Deutsch, 110 Min., 1100 MB)
Download: hier | netload.in
Download: hier | rapidshare.com
Download: hier | ul.to
WM2010.Gruppe.A.Mexiko.vs.Uruguay.720p.HDTV.GER
(h264, Deutsch, 110 Min., 2500 MB)
Download: hier | filefactory.com
Download: hier | netload.in
Download: hier | rapidshare.com
WC.2010.Group.A.Mexico.vs.Uruguay.WS.HDTV.XviD-ITV
(XviD, Englisch, 100 Min., 1000 MB)
Download: hier | filefactory.com
Download: hier | netload.in
Download: hier | rapidshare.com
FIFA.World.Cup.2010.Group.A.Mexico.vs.Uruguay.720p.HDTV.x264-BALLS
(h264, Englisch, 100 Min., 2900 MB)
Download: hier | filefactory.com
Download: hier | netload.in
Download: hier | rapidshare.com
Spiel 34: Frankreich vs. Südafrika
Fussball.WM.2010.Gruppe.A.E05.Frankreich-Suedafrika.GERMAN.WS.dTV.XviD (FuBa)
(XviD, Deutsch, 110 Min., 1100 MB)
Download: hier | netload.in
Download: hier | rapidshare.com
Download: hier | ul.to
WM2010.Gruppe.A.Frankreich.vs.Suedafrika.720p.HDTV.GER
(h264, Deutsch, 110 Min., 2900 MB)
Download: hier | filefactory.com
Download: hier | netload.in
Download: hier | rapidshare.com
WC.2010.Group.A.France.vs.South.Africa.WS.HDTV.XviD-ITV
(XviD, Englisch, 100 Min., 1000 MB)
Download: hier | filefactory.com
Download: hier | netload.in
Download: hier | rapidshare.com
spacer
Gruppe B
spacer
Spiel 3: Argentinien vs. Nigeria
Fussball.WM.2010.Gruppe.B.E02.Argentinien-Nigeria.GERMAN.WS.dTV.XviD
(XviD, Deutsch, 110 Min., 1100 MB)
Download: hier | netload.in
Download: hier | rapidshare.com
Download: hier | ul.to
WM2010.Gruppe.B.Argentinien.vs.Nigeria.PDTV.Ger inkl. Pre- und Postgame
(h264, Deutsch, 135 Min., 1400 MB)
Download: hier | filefactory.com
Download: hier | netload.in
Download: hier | rapidshare.com
WM2010.Gruppe.B.Argentinien.vs.Nigeria.720p.HDTV.GER-ESP
(h264, Deutsch&Spanisch, 110 Min., 2900 MB)
Download: hier | filefactory.com
Download: hier | netload.in
Download: hier | rapidshare.com
FIFA.World.Cup.2010.Group.B.Argentina.vs.Nigeria.HDTV.XviD-W4F
(XviD, Englisch, 98 Min., 1100 MB)
Download: hier | filefactory.com
Download: hier | netload.in
Download: hier | rapidshare.com
FIFA.World.Cup.2010.Group.B.Argentina.Vs.Nigeria.720p.HDTV.x264-W4F
(h264, Englisch, 100 Min., 2200 MB)
Download: hier | filefactory.com
Download: hier | netload.in
Download: hier | rapidshare.com
Spiel 4: Korea Republik (Südkorea) vs. Griechenland
Fussball.WM.2010.Gruppe.B.E01.SuedKorea-Griechenland.GERMAN.WS.dTV.XviD
(XviD, Deutsch, 110 Min., 1100 MB)
Download: hier | netload.in
Download: hier | rapidshare.com
Download: hier | ul.to
WM2010.Gruppe.B.Suedkorea.vs.Griechenland.720p.HDTV.GER-ENG
(h264, Deutsch&Englisch, 100 Min., 2700 MB)
Download: hier | filefactory.com
Download: hier | netload.in
Download: hier | rapidshare.com
FIFA.World.Cup.2010.Group.B.South.Korea.Vs.Greece.HDTV.XviD-QCF
(XviD, Englisch, 96 Min., 1100 MB)
Download: hier | filefactory.com
Download: hier | netload.in
Download: hier | rapidshare.com
Spiel 19: Griechenland vs. Nigeria
Fussball.WM.2010.Gruppe.B.E04.Griechenland-Nigeria.GERMAN.WS.dTV.XviD (FuBa)
(XviD, Deutsch, 110 Min., 1100 MB)
Download: hier | netload.in
Download: hier | rapidshare.com
Download: hier | ul.to
WM2010.Gruppe.B.Griechenland.vs.Nigeria.720p.HDTV.GER
(h264, Deutsch, 110 Min., 2600 MB)
Download: hier | filefactory.com
Download: hier | netload.in
Download: hier | rapidshare.com
FIFA.World.Cup.2010.Group.B.Greece.vs.Nigeria.HDTV.XviD-W4F
(Xvid, Englisch, 100 Min., 1100 MB)
Download: hier | filefactory.com
Download: hier | netload.in
Download: hier | rapidshare.com
WC.2010.Group.B.Greece.vs.Nigeria.HDTV.720p
(h264, Englisch, 110 Min., 4500 MB)
Download: hier | filefactory.com
Download: hier | netload.in
Download: hier | rapidshare.com
Spiel 20: Argentinien vs. Korea Republik (Südkorea)
Fussball.WM.2010.Gruppe.B.E03.Argentinien-SuedKorea.GERMAN.WS.dTV.XviD (FuBa)
(XviD, Deutsch, 110 Min., 1100 MB)
Download: hier | netload.in
Download: hier | rapidshare.com
Download: hier | ul.to
WM2010.Gruppe.B.Argentinien.vs.Suedkorea.720p.HDTV.GER
(h264, Deutsch, 110 Min., 2400 MB)
Download: hier | filefactory.com
Download: hier | netload.in
Download: hier | rapidshare.com
World.Cup.2010.Group.B.Argentina.vs.South.Korea.PDTV.XviD-ITV
(XviD, Englisch, 100 Min., 1000 MB)
Download: hier | filefactory.com
Download: hier | netload.in
Download: hier | rapidshare.com
FIFA.World.Cup.2010.Group.B.Argentina.vs.South.Korea.720p.HDTV.x264
(h264, Englisch, 100 Min., 2200 MB)
Download: hier | filefactory.com
Download: hier | netload.in
Download: hier | rapidshare.com
Spiel 35: Nigeria vs. Korea Republik (Südkorea)
Fussball.WM.2010.Gruppe.B.E05.Nigeria-SuedKorea.GERMAN.WS.dTV.XviD (Freaks)
(XviD, Deutsch, 110 Min., 1100 MB)
Download: hier | netload.in
Download: hier | rapidshare.com
Download: hier | ul.to
FIFA.World.Cup.2010.Group.B.Nigeria.v.South.Korea.WS.PDTV.XviD-QCF
(XviD, Englisch, 109 Min., 1100MB)
Download: hier | filefactory.com
Download: hier | netload.in
Download: hier | rapidshare.com
Spiel 36: Griechenland vs. Argentinien
Fussball.WM.2010.Gruppe.B.E06.Griechenland-Argentinien.GERMAN.WS.dTV.XviD (FuBa)
(XviD, Deutsch, 110 Min., 1100 MB)
Download: hier | netload.in
Download: hier | rapidshare.com
Download: hier | ul.to
WM2010.Gruppe.B.Griechenland.vs.Argentinien.720p.HDTV.GER
(h264, Deutsch, 110 Min., 3200 MB)
Download: hier | filefactory.com
Download: hier | netload.in
Download: hier | rapidshare.com
FIFA.World.Cup.2010.Group.B.Greece.v.Argentina.WS.PDTV.XviD-QCF
(XviD, Englisch, 104 Min., 1100 MB)
Download: hier | filefactory.com
Download: hier | netload.in
Download: hier | rapidshare.com
spacer
Gruppe C
spacer
Spiel 5: England vs. USA
Fussball.WM.2010.Gruppe.C.E01.England-USA.GERMAN.WS.dTV.XviD
(XviD, Deutsch, 110 Min., 1100 MB)
Download: hier | netload.in
Download: hier | rapidshare.com
Download: hier | ul.to
WM2010.Gruppe.C.England.vs.USA.720p.HDTV.GER
(h264, Deutsch, 110 Min., 2400 MB)
Download: hier | filefactory.com
Download: hier | netload.in
Download: hier | rapidshare.com
FIFA.World.Cup.2010.Group.C.England.vs.USA.HDTV.XviD-FQM
(XviD, Englisch, 111 Min., 1100 MB)
Download: hier | filefactory.com
Download: hier | netload.in
Download: hier | rapidshare.com
FIFA.World.Cup.2010.Group.C.England.vs.USA.720p.HDTV.x264-ORENJI
(h264, Englisch, 100 Min., 3300 MB)
Download: hier | filefactory.com
Download: hier | rapidshare.com
Spiel 6: Algerien vs. Slowenien
Fussball.WM.2010.Gruppe.C.E02.Algerien-Slowenien.GERMAN.WS.dTV.XviD
(XviD, Deutsch, 100 Min., 1100 MB)
Download: hier | netload.in
Download: hier | rapidshare.com
Download: hier | ul.to
WM2010.Gruppe.C.Algerien.vs.Slowenien.720p.HDTV.GER
(h264, Deutsch, 110 Min., 2700 MB)
Download: hier | filefactory.com
Download: hier | netload.in
Download: hier | rapidshare.com
FIFA.World.Cup.2010.Group.C.Algeria.vs.Slovenia.dTV.XviD
(XviD, Englisch, 100 Min., 900 MB)
Download: hier | filefactory.com
Download: hier | netload.in
Download: hier | rapidshare.com
FIFA.World.Cup.2010.Group.C.Algeria.Vs.Slovenia.HDTV.h264
(h264, Englisch, 100 Min., 3200 MB)
Download: hier | filefactory.com
Download: hier | netload.in
Download: hier | rapidshare.com
Spiel 22: Slowenien vs. USA
Fussball.WM.2010.Gruppe.C.E03.Slowenien-USA.GERMAN.WS.dTV.XviD (FuBa)
(XviD, Deutsch, 110 Min., 1100 MB)
Download: hier | netload.in
Download: hier | rapidshare.com
Download: hier | ul.to
WM2010.Gruppe.C.Slowenien.vs.USA.720p.HDTV.GER
(h264, Deutsch, 110 Min., 2500 MB)
Download: hier | filefactory.com
Download: hier | netload.in
Download: hier | rapidshare.com
World.Cup.2010.Group.C.Slovenia.vs.USA.PDTV.XviD-BBC
(XviD, Englisch, 100 Min., 900 MB)
Download: hier | filefactory.com
Download: hier | netload.in
Download: hier | rapidshare.com
FIFA.World.Cup.2010.Group.C.Slovenia.vs.USA.720p.HDTV.x264-ORENJI
(h264, Englisch, 100 Min., 3300 MB)
Download: hier | filefactory.com
Download: hier | netload.in
Download: hier | rapidshare.com
Spiel 23: England vs. Algerien
Fussball.WM.2010.Gruppe.C.E04.England-Algerien.GERMAN.WS.dTV.XviD (Freaks)
(XviD, Deutsch, 110 Min., 1100 MB)
Download: hier | netload.in
Download: hier | rapidshare.com
Download: hier | ul.to
WM2010.Gruppe.C.England.vs.Algerien.720p.HDTV.GER
(h264, Deutsch, 110 Min., 2800 MB)
Download: hier | filefactory.com
Download: hier | netload.in
Download: hier | rapidshare.com
FIFA.World.Cup.2010.Group.C.England.vs.Algeria.HDTV.XviD-W4F
(XviD, Englisch, 100 Min., 1100 MB)
Download: hier | filefactory.com
Download: hier | netload.in
Download: hier | rapidshare.com
FIFA.World.Cup.2010.Group.C.England.Vs.Algeria.720p.HDTV.x264-FAIRPLAY
(h264, Englisch, 100 Min., 2200 MB)
Download: hier | filefactory.com
Download: hier | netload.in
Download: hier | rapidshare.com
Spiel 37: Slowenien vs. England
Fussball.WM.2010.Gruppe.C.E05.Slowenien-England.GERMAN.WS.dTV.XviD (Freaks)
(XviD, Deutsch, 110 Min., 1100 MB)
Download: hier | netload.in
Download: hier | rapidshare.com
Download: hier | ul.to
FIFA.World.Cup.2010.Group.C.Slovenia.v.England.WS.PDTV.XviD-QCF
(XviD, Englisch, 105 Min., 1100 MB)
Download: hier | filefactory.com
Download: hier | netload.in
Download: hier | rapidshare.com
Spiel 38: USA vs. Algerien
Fussball.WM.2010.Gruppe.C.E06.USA-Algerien.GERMAN.WS.dTV.XviD (Freaks)
(XviD, Deutsch, 110 Min., 1100 MB)
Download: hier | netload.in
Download: hier | rapidshare.com
Download: hier | ul.to
WM2010.Gruppe.C.USA.vs.Algerien.720p.HDTV.GER
(h264, Deutsch, 110 Min., 3200 MB)
Download: hier | filefactory.com
Download: hier | netload.in
Download: hier | rapidshare.com
WC.2010.Group.C.USA.vs.Algeria.WS.HDTV.XviD-BBC
(XviD, Englisch, 100 Min., 1000 MB)
Download: hier | filefactory.com
Download: hier | netload.in
Download: hier | rapidshare.com
spacer
Gruppe D
spacer
Spiel 7: Deutschland vs. Australien
Fussball.WM.2010.Gruppe.D.E02.Deutschland-Australien.GERMAN.WS.dTV.XviD
(XviD, Deutsch, 110 Min., 1100 MB)
Download: hier | netload.in
Download: hier | rapidshare.com
Download: hier | ul.to
WM2010.Gruppe.D.Deutschland.vs.Australien.PDTV.Ger inkl. Pre- und Postgame
(h264, Deutsch, 180 Min., 1800 MB)
Download: hier | filefactory.com
Download: hier | netload.in
Download: hier | rapidshare.com
WM2010.Gruppe.D.Deutschland.vs.Australien.720p.HDTV.GER-ENG
(h264, Deutsch&Englisch, 110 Min., 2900 MB)
Download: hier | filefactory.com
Download: hier | netload.in
Download: hier | rapidshare.com
WM2010.Gruppe.D.Deutschland.vs.Australien.1080p.HDTV.GER
(h264, Deutsch, 110 Min., 5200 MB)
Download: hier | filefactory.com
Download: hier | netload.in
Download: hier | rapidshare.com
FIFA.World.Cup.2010.Group.D.Germany.vs.Australia.HDTV.XviD-FQM
(XviD, Englisch, 100 Min., 1100 MB)
Download: hier | filefactory.com
Download: hier | netload.in
Download: hier | rapidshare.com
FIFA.World.Cup.2010.Group.D.Germany.Vs.Australia.720p.HDTV.x264
(h264, Englisch, 110 Min., 2400 MB)
Download: hier | filefactory.com
Download: hier | netload.in
Download: hier | rapidshare.com
Spiel 8: Serbien vs. Ghana
Fussball.WM.2010.Gruppe.D.E01.Serbien-Ghana.GERMAN.WS.dTV.XviD
(XviD, Deutsch, 100 Min., 1100 MB)
Download: hier | netload.in
Download: hier | rapidshare.com
Download: hier | ul.to
WM2010.Gruppe.D.Serbien.vs.Ghana.720p.HDTV.GER
(h264, Deutsch, 110 Min., 2600 MB)
Download: hier | filefactory.com
Download: hier | netload.in
Download: hier | rapidshare.com
World.Cup.2010.Serbia.v.Ghana.WS.PDTV.XviD-CiA
(XviD, Englisch, 100 Min., 1000 MB)
Download: hier | filefactory.com
Download: hier | netload.in
Download: hier | rapidshare.com
FIFA.World.Cup.2010.Group.D.Serbia.vs.Ghana.720p.HDTV.x264-FAIRPLAY
(h264, Englisch, 100 Min., 2200 MB)
Download: hier | filefactory.com
Download: hier | netload.in
Download: hier | rapidshare.com
Spiel 21: Deutschland vs. Serbien
Fussball.WM.2010.Gruppe.D.E03.Deutschland-Serbien.GERMAN.WS.dTV.XviD (DiETER)
(XviD, Deutsch, 110 Min., 1100 MB)
Download: hier | netload.in
Download: hier | rapidshare.com
Download: hier | ul.to
WM2010.Gruppe.D.Deutschland.vs.Serbien.PDTV.Ger inkl. Pre- und Postgame
(h264, Deutsch, 195 Min., 1900 MB)
Download: hier | filefactory.com
Download: hier | netload.in
Download: hier | rapidshare.com
WM2010.Gruppe.D.Deutschland.vs.Serbien.720p.HDTV.GER
(h264, Deutsch, 110 Min., 3000 MB)
Download: hier | filefactory.com
Download: hier | netload.in
Download: hier | rapidshare.com
WM2010.Gruppe.D.Deutschland.vs.Serbien.1080p.HDTV.GER
(h264, Deutsch, 110 Min., 5600 MB)
Download: hier | filefactory.com
Download: hier | netload.in
Download: hier | rapidshare.com
World.Cup.2010.Group.D.Germany.vs.Serbia.PDTV.XviD-TheBox
(XviD, Englisch, 100 Min., 1000 MB)
Download: hier | filefactory.com
Download: hier | netload.in
Download: hier | rapidshare.com
FIFA.World.Cup.2010.Group.D.Germany.vs.Serbia.720p.HDTV.x264
(h264, Englisch, 100 Min., 4300 MB)
Download: hier | netload.in
Download: hier | rapidshare.com
Spiel 24: Ghana vs. Australien
Fussball.WM.2010.Gruppe.D.E04.Ghana-Australien.GERMAN.WS.dTV.XviD (FuBa)
(XviD, Deutsch, 110 Min., 1100 MB)
Download: hier | netload.in
Download: hier | rapidshare.com
Download: hier | ul.to
World.Cup.2010.Group.D.Ghana.vs.Australia.PDTV.XviD-BBC
(XviD, Englisch, 120 Min., 1600 MB)
Download: hier | filefactory.com
Download: hier | netload.in
Download: hier | rapidshare.com
Spiel 39: Ghana vs. Deutschland
Fussball.WM.2010.Gruppe.D.E06.Ghana-Deutschland.GERMAN.WS.dTV.XviD (Freaks)
(XviD, Deutsch, 110 Min., 1100 MB)
Download: hier | netload.in
Download: hier | rapidshare.com
Download: hier | ul.to
WM2010.Gruppe.D.Deutschland.vs.Ghana.PDTV.Ger inkl. Pre- und Postgame
(h264, Deutsch, 240 Min., 2400 MB)
Download: hier | filefactory.com
Download: hier | netload.in
Download: hier | rapidshare.com
WM2010.Gruppe.D.Ghana.vs.Deutschland.720p.HDTV.GER
(h264, Deutsch, 110 Min., 4100 MB)
Download: hier | filefactory.com
Download: hier | netload.in
Download: hier | rapidshare.com
WC.2010.Group.D.Ghana.vs.Germany.WS.HDTV.XviD-ITV
(XviD, Englisch, 100 Min., 1000 MB)
Download: hier | filefactory.com
Download: hier | netload.in
Download: hier | rapidshare.com
FIFA.World.Cup.2010.Group.D.Ghana.vs.Germany.720p.HDTV.x264-FAIRPLAY
(h264, Englisch, 100 Min., 2200 MB)
Download: hier | filefactory.com
Download: hier | netload.in
Download: hier | rapidshare.com
Spiel 40: Australien vs. Serbien
Fussball.WM.2010.Gruppe.D.E05.Australien-Serbien.GERMAN.WS.dTV.XviD (Freaks)
(XviD, Deutsch, 100 Min., 1100 MB)
Download: hier | netload.in
Download: hier | rapidshare.com
Download: hier | ul.to
FIFA.World.Cup.2010.Group.D.Australia.v.Serbia.WS.PDTV.XviD-QCF
(Xvid, Englisch, 98 Min., 1100 MB)
Download: hier | filefactory.com
Download: hier | netload.in
Download: hier | rapidshare.com
FIFA.World.Cup.2010.Group.D.Australia.vs.Serbia.720p.HDTV.x264
(h264, Englisch, 106 Min. 4450 MB)
Download: hier | netload.in
Download: hier | rapidshare.com
spacer
Gruppe E
spacer
Spiel 9: Niederlande vs. Dänemark
Fussball.WM.2010.Gruppe.E.E01.Niederlande-Daenemark.GERMAN.WS.dTV.XviD
(XviD, Deutsch, 110 Min., 1100 MB)
Download: hier | netload.in
Download: hier | rapidshare.com
Download: hier | ul.to
WM2010.Gruppe.E.Niederlande.vs.Daenemark.PDTV.Ger inkl. Pre- und Postgame
(h264, Deutsch, 130 Min., 1300 MB)
Download: hier | filefactory.com
Download: hier | netload.in
Download: hier | rapidshare.com
WM2010.Gruppe.E.Niederlande.vs.Daenemark.720p.HDTV.GER-ENG
(h264, Deutsch&Englisch, 100 Min., 2700 MB)
Download: hier | filefactory.com
Download: hier | netload.in
Download: hier | rapidshare.com
World.Cup.2010.Group.E.Holland.vs.Denmark.PDTV.XviD
(XviD, Englisch, 100 Min., 1000 MB)
Download: hier | filefactory.com
Download: hier | netload.in
Download: hier | rapidshare.com
FIFA.World.Cup.2010.Group.E.Holland.Vs.Denmark.720p.HDTV.x264-FAIRPLAY
(h264, Englisch, 100 Min., 2200 MB)
Download: hier | filefactory.com
Download: hier | netload.in
Download: hier | rapidshare.com
Spiel 10: Japan vs. Kamerun
Fussball.WM.2010.Gruppe.E.E02.Japan-Kamerun.GERMAN.WS.dTV.XviD
(XviD, Deutsch, 110 Min., 1100 MB)
Download: hier | netload.in
Download: hier | rapidshare.com
Download: hier | ul.to
WM2010.Gruppe.E.Japan.vs.Kamerun.720p.HDTV.GER-ENG
(h264, Deutsch & Englisch, 110 Min., 2900 MB)
Download: hier | filefactory.com
Download: hier | netload.in
Download: hier | rapidshare.com
World.Cup.2010.Group.E.Japan.vs.Cameroon.PDTV.XviD-TheBox
(XviD, Englisch, 100 Min., 1000 MB)
Download: hier | filefactory.com
Download: hier | netload.in
Download: hier | rapidshare.com
Spiel 25: Niederlande vs. Japan
Fussball.WM.2010.Gruppe.E.E03.Niederlande-Japan.GERMAN.WS.dTV.XviD (FuBa)
(XviD, Deutsch, 110 Min., 1100 MB)
Download: hier | netload.in
Download: hier | rapidshare.com
Download: hier | ul.to
WM2010.Gruppe.E.Niederlande.vs.Japan.720p.HDTV.GER
(h264, Deutsch, 105 Min., 2700 MB)
Download: hier | filefactory.com
Download: hier | netload.in
Download: hier | rapidshare.com
World.Cup.2010.Group.E.Netherlands.vs.Japan.PDTV.XviD-TheBox
(XviD, Englisch, 100 Min., 1000 MB)
Download: hier | filefactory.com
Download: hier | netload.in
Download: hier | rapidshare.com
FIFA.World.Cup.2010.Group.E.Holland.Vs.Japan.720p.HDTV.x264-FAIRPLAY
(h264, Englisch, 100 Min., 2200 MB)
Download: hier | filefactory.com
Download: hier | netload.in
Download: hier | rapidshare.com
Spiel 26: Kamerun vs. Dänemark
Fussball.WM.2010.Gruppe.E.E04.Kamerun-Daenemark.GERMAN.WS.dTV.XviD (FuBa)
(XviD, Deutsch, 110 Min., 1100 MB)
Download: hier | netload.in
Download: hier | rapidshare.com
Download: hier | ul.to
WM2010.Gruppe.E.Kamerun.vs.Daenemark.720p.HDTV.GER
(h264, Deutsch, 110 Min., 2900 MB)
Download: hier | filefactory.com
Download: hier | netload.in
Download: hier | rapidshare.com
FIFA.World.Cup.2010.Group.E.Cameroon.vs.Denmark.HDTV.XviD-FQM
(XviD, Englisch, 105 Min., 1100 MB)
Download: hier | filefactory.com
Download: hier | netload.in
Download: hier | rapidshare.com
FIFA.World.Cup.2010.Group.E.Cameroon.vs.Denmark.720p.HDTV.x264-ORENJI
(h264, Englisch, 105 Min., 2900 MB)
Download: hier | filefactory.com
Download: hier | netload.in
Download: hier | rapidshare.com
Spiel 43: Dänemark vs. Japan
Fussball.WM.2010.Gruppe.E.E05.Daenemark-Japan.GERMAN.WS.dTV.XviD (FuBa)
(XviD, Deutsch, 110 Min., 1100 MB)
Download: hier | netload.in
Download: hier | rapidshare.com
Download: hier | ul.to
WC.2010.Group.E.Denmark.vs.Japan.WS.HDTV.XviD-BBC
(XviD, Englisch, 120 Min., 1800 MB)
Download: hier | filefactory.com
Download: hier | netload.in
Download: hier | rapidshare.com
FIFA.World.Cup.2010.Group.E.Denmark.Vs.Japan.720p.HDTV.x264
(h264, Englisch, 106 Min., 4450 MB)
Download: hier | netload.in
Download: hier | rapidshare.com
Spiel 44: Kamerun vs. Niederlande
Fussball.WM.2010.Gruppe.E.E06.Kamerun-Niederlande.GERMAN.WS.dTV.XviD (FREAKS)
(XviD, Deutsch, 110 Min., 1100 MB)
Download: hier | netload.in
Download: hier | rapidshare.com
Download: hier | ul.to
WC.2010.Group.E.Cameroon.vs.Netherlands.WS.HDTV.XviD-BBC
(XviD, Englisch, 100 Min., 1000 MB)
Download: hier | filefactory.com
Download: hier | netload.in
Download: hier | rapidshare.com
FIFA.World.Cup.2010.Group.E.Cameroon.vs.Netherlands.720p.HDTV.x264-ORENJI
(h264, Englisch, 100 Min., 3300 MB)
Download: hier | filefactory.com
Download: hier | netload.in
Download: hier | rapidshare.com
spacer
Gruppe F
spacer
Spiel 11: Italien vs. Paraguay
Fussball.WM.2010.Gruppe.F.E01.Italien-Paraguay.GERMAN.WS.dTV.XviD
(XviD, Deutsch, 110 Min., 1100 MB)
Download: hier | netload.in
Download: hier | rapidshare.com
Download: hier | ul.to
WM2010.Gruppe.F.Italien.vs.Paraguay.PDTV.Ger inkl. Pre- und Postgame
(h264, Deutsch, 180 Min., 1800 MB)
Download: hier | filefactory.com
Download: hier | netload.in
Download: hier | rapidshare.com
WM2010.Gruppe.F.Italien.vs.Paraguay.720p.HDTV.GER-ITA
(h264, Deutsch&Italienisch, 110 Min., 2700 MB)
Download: hier | filefactory.com
Download: hier | netload.in
Download: hier | rapidshare.com
FIFA.World.Cup.2010.Group.F.Italy.vs.Paraguay.HDTV.XviD-OTV
(XviD, Englisch, 97 Min., 1100 MB)
Download: hier | filefactory.com
Download: hier | netload.in
Download: hier | rapidshare.com
FIFA.World.Cup.2010.Group.F.Italy.Vs.Paraguay.720p.HDTV.x264
(h264, Englisch, 100 Min., 2400 MB)
Download: hier | filefactory.com
Download: hier | netload.in
Download: hier | rapidshare.com
Spiel 12: Neuseeland vs. Slowakei
Fussball.WM.2010.Gruppe.F.E02.Neuseeland-Slowakei.GERMAN.WS.dTV.XviD
(XviD, Deutsch, 110 Min., 1100 MB)
Download: hier | netload.in
Download: hier | rapidshare.com
Download: hier | ul.to
WM2010.Gruppe.F.Neuseeland.vs.Slowakei.720p.HDTV.GER-ENG
(h264, Deutsch&Englisch, 110 Min., 2900 MB)
Download: hier | filefactory.com
Download: hier | netload.in
Download: hier | rapidshare.com
FIFA.World.Cup.2010.Group.F.New.Zealand.Vs.Slovakia.HDTV.XviD
(XviD, Englisch, 95 Min., 900 MB)
Download: hier | filefactory.com
Download: hier | netload.in
Download: hier | rapidshare.com
Spiel 27: Slowakei vs. Paraguay
Fussball.WM.2010.Gruppe.F.E03.Slowakei-Paraguay.GERMAN.WS.dTV.XviD (FuBa)
(XviD, Deutsch, 110 Min., 1100 MB)
Download: hier | netload.in
Download: hier | rapidshare.com
Download: hier | ul.to
WM2010.Gruppe.F.Slowakei.vs.Paraguay.720p.HDTV.GER
(h264, Deutsch, 110 Min., 2600 MB)
Download: hier | filefactory.com
Download: hier | netload.in
Download: hier | rapidshare.com
World.Cup.2010.Slovakia.v.Paraguay.WS.PDTV.XviD-CiA
(Xvid, Englisch, 119 Min., 1400 MB)
Download: hier | filefactory.com
Download: hier | netload.in
Download: hier | rapidshare.com
Spiel 28: Italien vs. Neuseeland
Fussball.WM.2010.Gruppe.F.E04.Italien-Neuseeland.GERMAN.WS.dTV.XviD (FuBa)
(XviD, Deutsch, 110 Min., 1100 MB)
Download: hier | netload.in
Download: hier | rapidshare.com
Download: hier | ul.to
WM2010.Gruppe.F.Italien.vs.Neuseeland.PDTV.Ger inkl. Pre- und Postgame
(h264, Deutsch, 140 Min., 1500 MB)
Download: hier | filefactory.com
Download: hier | netload.in
Download: hier | rapidshare.com
WM2010.Gruppe.F.Italien.vs.Neuseeland.720p.HDTV.GER-ENG
(h264, Deutsch, 110 Min., 3400 MB)
Download: hier | filefactory.com
Download: hier | netload.in
Download: hier | rapidshare.com
WC.2010.Group.F.Italy.vs.New.Zealand.WS.PDTV.XviD-BBC
(XviD, Englisch, 100 Min., 900 MB)
Download: hier | filefactory.com
Download: hier | netload.in
Download: hier | rapidshare.com
FIFA.World.Cup.2010.Group.F.Italy.Vs.New Zealand.720p.HDTV.x264-FAIRPLAY
(h264, Englisch, 100 Min., 2200MB)
Download: hier | filefactory.com
Download: hier | netload.in
Download: hier | rapidshare.com
Spiel 41: Slowakei vs. Italien
Fussball.WM.2010.Gruppe.F.E05.Slowakei-Italien.GERMAN.WS.dTV.XviD (FuBa)
(XviD, Deutsch, 110 Min., 1100 MB)
Download: hier | netload.in
Download: hier | rapidshare.com
Download: hier | ul.to
FIFA.World.Cup.2010.Group.F.Slovakia.v.Italy.WS.PDTV.XviD-QCF
(XviD, Englisch, 102 Min., 1100 MB)
Download: hier | filefactory.com
Download: hier | netload.in
Download: hier | rapidshare.com
FIFA.World.Cup.2010.Group.F.Slovakia.Vs.Italy.720p.HDTV.x264-FAIRPLAY
(h264, Englisch, 100 Min., 2200 MB)
Download: hier | filefactory.com
Download: hier | netload.in
Download: hier | rapidshare.com
Spiel 42: Paraguay vs. Neuseeland
Fussball.WM.2010.Gruppe.F.E06.Paraguay-Neuseeland.GERMAN.WS.dTV.XviD (FREAKS)
(XviD, Deutsch, 110 Min., 1100 MB)
Download: hier | netload.in
Download: hier | rapidshare.com
Download: hier | ul.to
WC.2010.Group.F.Paraguay.vs.New.Zealand.WS.HDTV.XviD-ITV
(XviD, Englisch, 100 Min., 1100 MB)
Download: hier | filefactory.com
Download: hier | netload.in
Download: hier | rapidshare.com
FIFA.World.Cup.2010.Group.F.Paraguay.vs.New.Zealand.720p.HDTV.x264-FLATLiNE
(h264, Englisch, 100 Min., 2900 MB)
Download: hier | filefactory.com
Download: hier | netload.in
spacer
Gruppe G
spacer
Spiel 13: Elfenbeinküste vs. Portugal
Fussball.WM.2010.Gruppe.G.E01.Elfenbeinkueste-Portugal.GERMAN.WS.dTV.XviD
(XviD, Deutsch, 110 Min., 1100 MB)
Download: hier | netload.in
Download: hier | rapidshare.com
Download: hier | ul.to
WM2010.Gruppe.G.Elfenbeinkueste.vs.Portugal.720p.HDTV.GER-ENG
(h264, Deutsch&Englisch, 110 Min., 2800 MB)
Download: hier | filefactory.com
Download: hier | netload.in
Download: hier | rapidshare.com
FIFA.World.Cup.2010.Group.G.Ivory.Coast.vs.Portugal.HDTV.XviD-2HD
(XviD, Englisch, 105 Min., 1100 MB)
Download: hier | filefactory.com
Download: hier | netload.in
Download: hier | rapidshare.com
FIFA.World.Cup.2010.Group.G.Ivory.Coast.Vs.Portugal.720p.HDTV.x264-FAIRPLAY
(h264, Englisch, 100 Min., 2200 MB)
Download: hier | netload.in
Download: hier | rapidshare.com
Spiel 14: Brasilien vs. Korea DVR (Nordkorea)
Fussball.WM.2010.Gruppe.G.E02.Brasilien-KoreaDVR.GERMAN.WS.dTV.XviD (FuBa)
(XviD, Deutsch, 110 Min., 1100 MB)
Download: hier | netload.in
Download: hier | rapidshare.com
Download: hier | ul.to
WM2010.Gruppe.G.Brasilien.vs.Nordkorea.PDTV.Ger inkl. Pre- und Postgame
(h264, Deutsch, 160 Min., 1700 MB)
Download: hier | filefactory.com
Download: hier | netload.in
Download: hier | rapidshare.com
WM2010.Gruppe.G.Brasilien.vs.Nordkorea.720p.HDTV.GER
(h264, Deutsch, 95 Min., 2500 MB)
Download: hier | filefactory.com
Download: hier | netload.in
Download: hier | rapidshare.com
FIFA.World.Cup.2010.Group.G.Brazil.Vs.North.Korea.PDTV.XviD
(XviD, Englisch, 100 Min., 1000 MB)
Download: hier | filefactory.com
Download: hier | netload.in
Download: hier | rapidshare.com
FIFA.World.Cup.2010.Group.G.Brazil.vs.Korea.DPR.720p.HDTV.x264-FAIRPLAY
(h264, Englisch, 100 Min., 2200 MB)
Download: hier | netload.in
Download: hier | rapidshare.com
Spiel 29: Brasilien vs. Elfenbeinküste
Fussball.WM.2010.Gruppe.G.E03.Brasilien-Elfenbeinkueste.GERMAN.WS.dTV.XviD (FuBa)
(XviD, Deutsch, 110 Min., 1100 MB)
Download: hier | netload.in
Download: hier | rapidshare.com
Download: hier | ul.to
WM2010.Gruppe.G.Brasilien.vs.Elfenbeinkueste.720p.HDTV.GER
(h264, Deutsch, 110 Min., 2900 MB)
Download: hier | filefactory.com
Download: hier | netload.in
Download: hier | rapidshare.com
World.Cup.2010.Brazil.vs.Ivory.Coast.WS.PDTV.XviD-Tiggzz
(XviD, Englisch, 103 Min., 1000 MB)
Download: hier | filefactory.com
Download: hier | netload.in
Download: hier | rapidshare.com
FIFA.World.Cup.2010.Group.G.Brazil.vs.Ivory.Coast.720p.HDTV.x264-ORENJI
(h264, Englisch, 100 Min., 2900 MB)
Download: hier | filefactory.com
Download: hier | netload.in
Download: hier | rapidshare.com
Spiel 30: Portugal vs. Korea DVR (Nordkorea)
Fussball.WM.2010.Gruppe.G.E04.Portugal-Korea.DVR.GERMAN.WS.dTV.XviD (FuBa)
(XviD, Deutsch, 110 Min., 1100 MB)
Download: hier | netload.in
Download: hier | rapidshare.com
Download: hier | ul.to
WM2010.Gruppe.G.Portugal.vs.Nordkorea.PDTV.Ger inkl. Pre- und Postgame
(h264, Deutsch, 120 Min., 1300 MB)
Download: hier | filefactory.com
Download: hier | netload.in
Download: hier | rapidshare.com
WM2010.Gruppe.G.Portugal.vs.Nordkorea.720p.HDTV.GER
(h264, Deutsch, 110 Min., 2600 MB)
Download: hier | filefactory.com
Download: hier | netload.in
Download: hier | rapidshare.com
WC.2010.Group.G.Portugal.vs.North.Korea.WS.PDTV.XviD-BBC
(XviD, Englisch, 100 Min., 1000 MB)
Download: hier | filefactory.com
Download: hier | netload.in
Download: hier | rapidshare.com
FIFA.World.Cup.2010.Group.G.Portugal.Vs.North.Korea.720p.HDTV.x264-BBC
(h264, Englisch, 100 Min., 2300 MB)
Download: hier | filefactory.com
Download: hier | netload.in
Download: hier | rapidshare.com
Spiel 45: Portugal vs. Brasilien
Fussball.WM.2010.Gruppe.G.E05.Portugal-Brasilien.GERMAN.WS.dTV.XviD (FREAKS)
(XviD, Deutch, 110 Min., 1100 MB)
Download: hier | netload.in
Download: hier | rapidshare.com
Download: hier | ul.to
FIFA.World.Cup.2010.Group.G.Brazil.vs.Portugal.HDTV.XviD-BALLS
(XviD, Englisch, 100 Min., 1100 MB)
Download: hier | filefactory.com
Download: hier | netload.in
Download: hier | rapidshare.com
World.Cup.2010.Group.G.Portugal.vs.Brazil.720p.HDTV.x264-ORENJI
(h264, Englisch, 100 Min., 3300 MB)
Download: hier | filefactory.com
Download: hier | netload.in
Download: hier | rapidshare.com
Spiel 46: Korea DVR (Nordkorea) vs. Elfenbeinküste
Fussball.WM.2010.Gruppe.G.E06.Korea.DVR-Elfenbeinkueste.GERMAN.WS.dTV.XviD (FuBa)
(XviD, Deutsch, 110 Min., 1100 MB)
Download: hier | netload.in
Download: hier | rapidshare.com
Download: hier | ul.to
WC.2010.Group.G.North.Korea.vs.Ivory.Coast.WS.HDTV.XviD-BBC
(XviD, Englisch, 100 Min., 1000 MB)
Download: hier | filefactory.com
Download: hier | netload.in
Download: hier | rapidshare.com
World.Cup.2010.Group.G.Korea.DPR.vs.Ivory.Coast.720p.HDTV.x264-ORENJI
(h264, Englisch, 100 Min., 3300 MB)
Download: hier | filefactory.com
Download: hier | netload.in
Download: hier | rapidshare.com
spacer
Gruppe H
spacer
Spiel 15: Honduras vs. Chile
Fussball.WM.2010.Gruppe.H.E01.Honduras-Chile.GERMAN.WS.dTV.XviD (FuBa)
(XviD, Deutsch, 110 Min., 1100 MB)
Download: hier | netload.in
Download: hier | rapidshare.com
Download: hier | ul.to
WM2010.Gruppe.H.Honduras.vs.Chile.720p.HDTV.GER
(h264, Deutsch, 120 Min., 3200 MB)
Download: hier | filefactory.com
Download: hier | netload.in
Download: hier | rapidshare.com
FIFA.World.Cup.2010.Group.H.Honduras.Vs.Chile.PDTV.XviD
(XviD, Englisch, 90 Min., 900 MB)
Download: hier | filefactory.com
Download: hier | netload.in
Download: hier | rapidshare.com
Spiel 16: Spanien vs. Schweiz
Fussball.WM.2010.Gruppe.H.E02.Spanien-Schweiz.GERMAN.WS.dTV.XviD (WoGS)
(XviD, Deutsch, 110 Min., 1100 MB)
Download: hier | netload.in
Download: hier | rapidshare.com
Download: hier | ul.to
WM2010.Gruppe.H.Spanien.vs.Schweiz.720p.HDTV.GER
(h264, Deutsch, 110 Min., 2500 MB)
Download: hier | filefactory.com
Download: hier | netload.in
Download: hier | rapidshare.com
FIFA.World.Cup.2010.Group.H.Spain.Vs.Switzerland.PDTV.XviD
(XviD, Englisch, 100 Min., 1000 MB)
Download: hier | filefactory.com
Download: hier | netload.in
Download: hier | rapidshare.com
FIFA.World.Cup.2010.Group.H.Spain.vs.Switzerland.720p.HDTV.x264-433
(h264, Englisch, 99 Min., 2200 MB)
Download: hier | filefactory.com
Download: hier | netload.in
Download: hier | rapidshare.com
Spiel 31: Chile vs. Schweiz
Fussball.WM.2010.Gruppe.H.E03.Chile-Schweiz.GERMAN.WS.dTV.XviD (FuBa)
(XviD, Deutsch, 110 Min., 1100 MB)
Download: hier | netload.in
Download: hier | rapidshare.com
Download: hier | ul.to
WM2010.Gruppe.H.Chile.vs.Schweiz.720p.HDTV.GER
(h264, Deutsch, 110 Min., 2600 MB)
Download: hier | filefactory.com
Download: hier | netload.in
Download: hier | rapidshare.com
WC.2010.Group.H.Chile.vs.Switzerland.WS.HDTV.XviD-BBC
(XviD, Englisch, 100 Min., 1000 MB)
Download: hier | filefactory.com
Download: hier | netload.in
Download: hier | rapidshare.com
FIFA.World.Cup.2010.Group.H.Chile.vs.Switzerland.720p.HDTV.x264-ORENJI
(h264, Englisch, 100 Min., 3300 MB)
Download: hier | filefactory.com
Download: hier | netload.in
Download: hier | rapidshare.com
Spiel 32: Spanien vs. Honduras
Fussball.WM.2010.Gruppe.H.E04.Spanien-Honduras.GERMAN.WS.dTV.XviD (FREAKS)
(XviD, Deutsch, 110 Min., 1100 MB)
Download: hier | netload.in
Download: hier | rapidshare.com
Download: hier | ul.to
WM2010.Gruppe.H.Spanien.vs.Honduras.720p.HDTV.GER
(h264, Deutsch, 110 Min., 2500 MB)
Download: hier | filefactory.com
Download: hier | netload.in
Download: hier | rapidshare.com
WC.2010.Group.H.Spain.vs.Honduras.WS.HDTV.XviD-ITV
(XviD, Englisch, 100 Min., 1000 MB)
Download: hier | filefactory.com
Download: hier | netload.in
Download: hier | rapidshare.com
FIFA.World.Cup.2010.Group.H.Spain.vs.Honduras.720p.HDTV.x264
(h264, Englisch, 106 Min., 4450 MB)
Download: hier | netload.in
Download: hier | rapidshare.com
Spiel 47: Chile vs. Spanien
Fussball.WM.2010.Gruppe.H.E05.Chile-Spanien.GERMAN.WS.dTV.XviD (FuBa)
(XviD, Deutsch, 110 Min., 1100MB)
Download: hier | netload.in
Download: hier | rapidshare.com
Download: hier | ul.to
WM2010.Gruppe.H.Chile.vs.Spanien.PDTV.Ger inkl. Pre- und Postgame
(h264, Deutsch, 170 Min., 1700 MB)
Download: hier | filefactory.com
Download: hier | netload.in
Download: hier | rapidshare.com
FIFA.World.Cup.2010.Group.H.Chile.Vs.Spain.HDTV.XviD-433
(XviD, Englisch, 97 Min., 1100 MB)
Download: hier | filefactory.com
Download: hier | netload.in
Download: hier | rapidshare.com
World.Cup.2010.Group.H.Chile.vs.Spain.720p.HDTV.x264-ORENJI
(h264, Englisch, 100 Min., 3300 MB)
Download: hier | filefactory.com
Download: hier | netload.in
Download: hier | rapidshare.com
Spiel 48: Schweiz vs. Honduras
Fussball.WM.2010.Gruppe.H.E06.Schweiz-Honduras.GERMAN.WS.dTV.XviD (FREAKS)
(XviD, Deutsch, 110 Min., 1100 MB)
Download: hier | netload.in
Download: hier | rapidshare.com
Download: hier | ul.to
WC.2010.Group.H.Switzerland.vs.Honduras.WS.HDTV.XviD-ITV
(XviD, Englisch, 100 Min., 1200 MB)
Download: hier | filefactory.com
Download: hier | netload.in
Download: hier | rapidshare.com
FIFA.World.Cup.2010.Group.H.Switzerland.vs.Honduras.720p.HDTV.x264-ORENJI
(h264, Englisch, 100 Min., 3300 MB)
Download: hier | filefactory.com
Download: hier | netload.in
Download: hier | rapidshare.com
spacer
Achtelfinale
spacer
Spiel 49: Uruguay vs. Korea Republik (Südkorea)
Fussball.WM.2010.Achtelfinale.E01.Uruguay-Republik.Korea.GERMAN.WS.dTV.XviD (FuBa)
(XviD, Deutsch, 110 Min., 1100 MB)
Download: hier | netload.in
Download: hier | rapidshare.com
Download: hier | ul.to
WC.2010.Round.of.16.Uruguay.vs.South.Korea.WS.HDTV.XviD
(XviD, Englisch, 100 Min., 1500 MB)
Download: hier | filefactory.com
Download: hier | netload.in
Download: hier | rapidshare.com
FIFA.World.Cup.2010.Round.Of.16.Uruguay.Vs.South.Korea.720p.HDTV.x264-FAIRPLAY
(h264, Englisch, 100 Min., 2200 MB)
Download: hier | filefactory.com
Download: hier | netload.in
Download: hier | rapidshare.com
Spiel 50: USA vs. Ghana
Fussball.WM.2010.Achtelfinale.E02.USA-Ghana.GERMAN.WS.dTV.XviD (FREAKS)
(XviD, Deutsch, 145 Min., 1700 MB)
Download: hier | netload.in
Download: hier | rapidshare.com
Download: hier | ul.to
FIFA.World.Cup.Round.of.16.USA.vs.Ghana.HDTV.XviD-FQM
(XviD, Englisch, 100 Min., 1500 MB)
Download: hier | filefactory.com
Download: hier | netload.in
Download: hier | rapidshare.com
FIFA.World.Cup.2010.Round.Of.16.Usa.Vs.Ghana.720p.PROPER.HDTV.x264-FAIRPLAY
(XviD, Englisch, 100 Min., 3300 MB)
Download: hier | filefactory.com
Download: hier | netload.in
Download: hier | rapidshare.com
Spiel 51: Deutschland vs. England
Fussball.WM.2010.Achtelfinale.E03.Deutschland-England.WS.dTV.XviD-FREAKS
(XviD, Deutsch, 111 Min., 1200 MB)
Download: hier | filefactory.com
Download: hier | netload.in
Download: hier | rapidshare.com
Fussball.WM.2010.Achtelfinale.E03.Deutschland-England.GERMAN.WS.dTV.XviD (FuBa)
(XviD, Deutsch, 110 Min., 1100 MB)
Download: hier | netload.in
Download: hier | rapidshare.com
Download: hier | ul.to
WM2010.Achtelfinale.England.vs.Deutschland.PDTV.Ger inkl. Pre- und Postgame
(h264, Deutsch, 280 Min., 2900 MB)
Download: hier | filefactory.com
Download: hier | netload.in
Download: hier | rapidshare.com
FIFA.WM.2010.Achtelfinalspiel.Deutschland.vs.England.German.720p.HDTV.x264-DARM
(h264, Deutsch, 96 Min., 2500 MB)
Download: hier | filefactory.com
Download: hier | netload.in
Download: hier | ul.to
WM2010.Achtelfinale.England.vs.Deutschland.1080p.HDTV.GER
(h264, Deutsch, 110 Min., 5700 MB)
Download: hier | filefactory.com
Download: hier | netload.in
Download: hier | rapidshare.com
WM.Deutschland.England.2010.German.720p.HDTV.AC3.h264-OYHD *Fixed*
(h264, Deutsch, 106 Min., 8000 MB)
Download: hier | filefactory.com
Download: hier | netload.in
Download: hier | ul.to
FIFA.World.Cup.2010.Round.Of.16.Germany.Vs.England.HDTV.XviD-433
(XviD, Englisch, 97 Min., 1100 MB)
Download: hier | filefactory.com
Download: hier | netload.in
Download: hier | rapidshare.com
WC.2010.Round.of.16.Germany.vs.England.HDTV.720p-peacemaker
(h264, Englisch, 110 Min., 4500 MB)
Download: hier | filefactory.com
Download: hier | netload.in
Download: hier | rapidshare.com
Spiel 52: Argentinien vs. Mexiko
Fussball.WM.2010.Achtelfinale.E04.Argentinien-Mexiko.GERMAN.WS.dTV.XviD (FREAKS)
(XviD, Deutsch, 110 Min., 1100 MB)
Download: hier | netload.in
Download: hier | rapidshare.com
Download: hier | ul.to
FIFA.World.Cup.2010.Round.of.16.Argentina.vs.Mexico.HDTV.XviD-FQM
(XviD, Englisch, 102 Min., 1100 MB)
Download: hier | filefactory.com
Download: hier | netload.in
Download: hier | rapidshare.com
FIFA.World.Cup.2010.Round.of.16.Argentina.vs.Mexico.720p.HDTV.x264-ORENJI
(h264, Englisch, 100 Min., 2900 MB)
Download: hier | filefactory.com
Download: hier | netload.in
Download: hier | rapidshare.com
Spiel 53: Niederlande vs. Slowakei
Fussball.WM.2010.Achtelfinale.E05.Niderlande-Slowakei.GERMAN.WS.dTV.XviD (FuBa)
(XviD, Deutsch, 110 Min., 1100 MB)
Download: hier | netload.in
Download: hier | rapidshare.com
Download: hier | ul.to
World.Cup.2010.Netherlands.vs.Slovakia.WS.PDTV.XViD-CiA
(XviD, Englisch, 100 Min., 1500 MB)
Download: hier | filefactory.com
Download: hier | netload.in
FIFA.World.Cup.2010.Round.of.16.Netherlands.vs.Slovakia.720p.HDTV.x264-ORENJI
(h264, Englisch, 100 Min., 3300 MB)
Download: hier | filefactory.com
Download: hier | netload.in
Spiel 54: Brasilien vs. Chile
Fussball.WM.2010.Achtelfinale.E06.Brasilien-Chile.GERMAN.WS.dTV.XviD (FuBa)
(XviD, Deutsch, 110 Min., 1100 MB)
Download: hier | netload.in
Download: hier | rapidshare.com
Download: hier | ul.to
FIFA.World.Cup.2010.Round.of.16.Brazil.vs.Chile.HDTV.XViD-ITV
(XviD, Englisch, 100 Min., 1000 MB)
Download: hier | filefactory.com
Download: hier | netload.in
FIFA.World.Cup.2010.Round.of.16.Brazil.vs.Chile.720p.HDTV.x264-ORENJI
(h264, Englisch, 110 Min., 3300 MB)
Download: hier | filefactory.com
Download: hier | netload.in
Spiel 55: Paraguay vs. Japan
Fussball.WM.2010.Achtelfinale.E07.Paraguay-Japan.GERMAN.WS.dTV.XviD (FuBa)
(XviD, Deutsch, 110 Min, 1100 MB)
Download: hier | netload.in
Download: hier | rapidshare.com
Download: hier | ul.to
FIFA.World.Cup.2010.Eight.Finals.Paraguay.Vs.Japan.HDTV.XviD
(XviD, Englisch, 179 Min., 1800 MB)
Download: hier | filefactory.com
Download: hier | netload.in
World.Cup.Round.of.16.Paraguay.vs.Japan.HDTV.720p- ITV
(h264, Englisch, 100 Min., 2300 MB)
Download: hier | filefactory.com
Download: hier | netload.in
Spiel 56: Spanien vs. Portugal
Fussball.WM.2010.Achtelfinale.E08.Spanien-Portugal.GERMAN.WS.dTV.XviD (FuBa)
(XviD, Deutsch, 110 Min., 1100 MB)
Download: hier | netload.in
Download: hier | rapidshare.com
Download: hier | ul.to
FIFA.World.Cup.2010.Eight.Finals.Spain.Vs.Portugal.HDTV.XviD
(XviD, Englisch, 179 Min., 1800 MB)
Download: hier | filefactory.com
Download: hier | netload.in
World.Cup.Round.of.16.Spain.vs.Portugal.HDTV.720p-BBC
(h264, Englisch, 100 Min., 2300 MB)
Download: hier | filefactory.com
Download: hier | netload.in
spacer
Viertelfinale
spacer
Spiel 57: Niederlande vs. Brasilien
Fussball.WM.2010.Viertelfinale.E01.Niederlande-Brasilien.GERMAN.WS.dTV.XviD (FuBa)
(XviD, Deutsch, 110 Min., 1100 MB)
Download: hier | netload.in
Download: hier | rapidshare.com
Download: hier | ul.to
FIFA.WM.2010.Viertelfinale.Niederlande.vs.Brasilien.GERMAN.720p.ARD.HD.AC3.untouched
(h264, Deutsch, 120 Min., 9600 MB)
Download: hier | filefactory.com
Download: hier | netload.in
Download: hier | rapidshare.com
World.Cup.2010.Netherlands.v.Brazil.WS.PDTV.XviD-CiA
(XviD, Englisch, 130 Min., 1400 MB)
Download: hier | filefactory.com
Download: hier | netload.in
2010.FIFA.World.Cup.Quarter.Netherlands.vs.Brazil.HDTV.720p
(h264, Englisch, 100 Min., 4600 MB)
Download: hier | filefactory.com
Download: hier | netload.in
Spiel 58: Uruguay vs. Ghana
Fussball.WM.2010.Viertelfinale.E02.Uruguay-Ghana.GERMAN.WS.dTV.XviD (FuBa)
(XviD, Deutsch, 165 Min., 1400 MB)
Download: hier | netload.in
Download: hier | rapidshare.com
Download: hier | ul.to
WC.2010.Quarter.Uruguay.v.Ghana.dTV.XviD-Tiggzz
(XviD, Englisch, 149 Min., 1600 MB)
Download: hier | filefactory.com
Download: hier | netload.in
FIFA.World.Cup.2010.Quarter.Final.Uruguay.vs.Ghana.720p.HDTV.x264-FAIRPLAY
(h264, Englisch, 100 Min., 3000 MB)
Download: hier | filefactory.com
Download: hier | netload.in
Spiel 59: Argentinien vs. Deutschland
Fussball.WM.2010.Viertelfinale.E03.Argentinien-Deutschland.GERMAN.WS.dTV.XviD (FREAKS)
(XviD, Deutsch, 110 Min., 1100 MB)
Download: hier | netload.in
Download: hier | rapidshare.com
Download: hier | ul.to
WM2010.Viertelfinale.Deutschland.vs.Argentinien.1080p.HDTV.GER-skyHD
(h264, Deutsch, 115 Min., 5900 MB)
Download: hier | filefactory.com
Download: hier | netload.in
Download: hier | rapidshare.com
WM.Deutschland.Argentinien.2010.German.720p.HDTV.AC3.h264-OYHD
(h264, Deutsch, 95 Min., 8000 MB)
Download: hier | filefactory.com
Download: hier | netload.in
Download: hier | rapidshare.com
FIFA.World.Cup.2010.Quarter.Final.Argentina-Germany.DVBRip.XviD-OpeD
(XviD, Englisch, 92 Min., 1100 MB)
Download: hier | filefactory.com
Download: hier | netload.in
FIFA.World.Cup.2010.Quarterfinals.Argentina.vs.Germany.720p.HDTV.x264-ORENJI
(h264, Englisch, 100 Min., 2900 MB)
Download: hier | filefactory.com
Download: hier | netload.in
Spiel 60: Paraguay vs. Spanien
Fussball.WM.2010.Viertelfinale.E04.Paraguay-Spanien.GERMAN.WS.dTV.XviD (FREAKS)
(XviD, Deutsch, 110 Min., 1100 MB)
Download: hier | netload.in
Download: hier | rapidshare.com
Download: hier | ul.to
FIFA.World.Cup.2010.Quarterfinals.Paraguay.vs.Spain.HDTV.XviD-FQM
(XviD, Englisch, 109 Min., 1100 MB)
Download: hier | filefactory.com
Download: hier | netload.in
FIFA.World.Cup.2010.Quarterfinals.Paraguay.vs.Spain.720p.HDTV.x264-ORENJI
(h264, Englisch, 100 Min., 2900 MB)
Download: hier | filefactory.com
Download: hier | netload.in
spacer
Halbfinale
spacer
Spiel 61: Uruguay vs. Niederlande
Fussball.WM.2010.Halbfinale.E01.Uruguay-Niederlande.GERMAN.WS.dTV.XviD (FuBa)
(XviD, Deutsch, 110 Min., 1100 MB)
Download: hier | netload.in
Download: hier | rapidshare.com
Download: hier | ul.to
World.Cup.2010.Semi.Finals.Uruguay.v.Netherlands.PDTV.XviD-WTB
(XviD, Englisch, 100 Min., 1000 MB)
Download: hier | filefactory.com
Download: hier | netload.in
FIFA.World.Cup.2010.Semi.Final.Uruguay.Vs.Holland.720p.HDTV.x264-FAIRPLAY
(h264, Englisch, 100 Min., 2900 MB)
Download: hier | filefactory.com
Download: hier | netload.in
Spiel 62: Deutschland vs. Spanien
Fussball.WM.2010.Halbfinale.E02.Deutschland-Spanien.GERMAN.WS.dTV.XviD (FREAKS)
(XviD, Deutsch, 110 Min., 1100 MB)
Download: hier | netload.in
Download: hier | rapidshare.com
Download: hier | ul.to
WM2010.Halbfinale.Deutschland.vs.Spanien.1080p.HDTV.GER
(h264, Deutsch, 115 Min., 5900 MB)
Download: hier | filefactory.com
Download: hier | netload.in
Download: hier | rapidshare.com
FIFA.WM.2010.Halbfinale.Deutschland.vs.Spanien.GERMAN.720p.ARD.HD.AC3.untouched
(h264, Deutsch, 110 Min., 10000 MB)
Download: hier | filefactory.com
Download: hier | netload.in
Download: hier | rapidshare.com
FIFA.World.Cup.2010.Semi.Final.Germany.vs.Spain.PROPER.HDTV.XviD-433
(XviD, Englisch, 106 Min., 1100 MB)
Download: hier | filefactory.com
Download: hier | netload.in
World.Cup.Semi.Final.Germany.vs.Spain.HDTV.720p-BBC
(h264, Englisch, 100 Min., 2400 MB)
Download: hier | filefactory.com
Download: hier | netload.in
spacer
Platz 3 und Finale
spacer
Spiel 63 – dritter Platz: Uruguay vs. Deutschland
Fussball.WM.2010.Spiel.um.Platz.3.Uruguay-Deutschland.GERMAN.WS.dTV.XviD (FuBa)
(XviD, Deutsch, 110 Min., 1100 MB)
Download: hier | netload.in
Download: hier | rapidshare.com
Download: hier | ul.to
2010.FIFA.World.Cup.3rd.Place.Uruguay.vs.Deutschland.GERMAN.HDTV.720p-SKY
(h264, Deutsch, 120 Min., 4400 MB)
Download: hier | filefactory.com
Download: hier | netload.in
Download: hier | ul.to
FIFA.World.Cup.2010.Third.Place.Uruguay.vs.Germany.HDTV.XviD-FQM
(XviD, Englisch, 106 Min., 1200 MB)
Download: hier | filefactory.com
Download: hier | netload.in
2010.FIFA.World.Cup.3rd.Place.Uruguay.vs.Germany.HDTV.720p-ITV
(h264, Englisch, 100 Min., 2300 MB)
Download: hier | filefactory.com
Download: hier | netload.in
Spiel 64 – das Finale: Niederlande vs. Spanien
Fussball.WM.2010.Finale.Niederlande-Spanien.GERMAN.WS.dTV.XviD (FuBa)
(XviD, Deutsch, 180 Min., 2200 MB)
Download: hier | netload.in
Download: hier | rapidshare.com
Download: hier | ul.to
WM2010.Finale.Niederlande.vs.Spanien.1080p.HDTV.GER-sky
(h264, Deutsch, 180 Min., 9500 MB)
Download: hier | filefactory.com
Download: hier | netload.in
Download: hier | rapidshare.com
FIFA.World.Cup.2010.Final.Netherlands.vs.Spain.HDTV.XviD-FQM
(XviD, Englisch, 164 Min., 1500 MB)
Download: hier | filefactory.com
Download: hier | netload.in
FIFA.World.Cup.2010.Final.Netherlands.vs.Spain.720p.HDTV.x264-ORENJI
(h264, Englisch, 140 Min., 4400 MB)
Download: hier | filefactory.com
Download: hier | netload.in